Japanese 3 month Course : Application Procedures
※In order to prepare for renovation and repair work on the building, we will temporarily suspend the recruitment of students for the "Japanese 3 month Course" from April 2023 onwards.
Further information
Course
Level
Days
Hours
Duration
Beginner
Mon – Fri
9:40 am ~1:00 pm
(4 hours / 20 hours a week)
[2022]
Aril term:4/25~7/7
July term:7/11~9/30
October term:10/13~12/23
January term:1/11~3/23,2023
Intermediate
Advanced
※Even if your application arrives before the deadline, we are unable to accept and process for admission: 1) if the number of applications exceeds the number of seats 2) if your application is incomplete. Thank you for your understanding.
Tuition
| Entrance Fee | Tuition Fee(3 month) | Total |
| --- | --- | --- |
| 10,000yen | 160,000yen | 170,000yen |
※Extra costs include text books, field trips, etc.
※For those who enter in the middle of the term, tuition will be reduced.
※You can enter in units a month.
※Once the payment has been made, it will not be refunded.
Short-term/Working Holiday Reduced Tuition Fee Campaign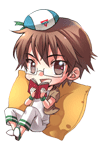 A Tuition Fee Reduction Campaign
Entrance Fee: 10,000yen ⇒ 0yen

※This is only applicable when tuition fees are paid three months in advance.
For Christian Workers – a Reduced Tuition Fee System
We run a Reduced Tuition Fee System for Christian Workers, such as Ministers, Missionaries and Evangelists, etc. Please contact us for further details.
Details of the course
October term, 2022 & January term, 2023

※Students with prior experience of learning Japanese are welcome at all times
※Classes will be determined after the level test.
NEXT>> Admission Procedures