What is YMCA Tokyo Japanese Language School?
What is YMCA Tokyo Japanese Language School?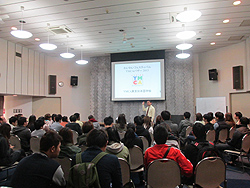 Since its foundation in 1906, the base of YMCA Tokyo Japanese Language School, Korean YMCA in Japan, has provided various occasions for learning and exchange, and produced many leaders. On the basis of long standing tradition and experiences with in the organization, the YMCA Tokyo Japanese Language School was founded in April 1990 in order to promote international mutual understanding and exchanges, and to develop human resources actively engaging the international society.
The school is located in the center of Tokyo, a location convenient for transportation, within 30 minutes of Shinjuku, Ginza, Shibuya and Akihabara Electric Town, respectively. The surroundings provide an education oriented and quiet environment, the areas around Ochanomizu and Kanda are full of students where many universities and vocational schools are concentrated, close to famous streets with antique bookstores. One can also find parks with full of the pleasures of the nature, such as the Imperial Palace, nearby.
Graduates make a full use of their acquired knowledge in Japanese to find their places in various fields of activities. Another privilege of YMCA, an organization enjoying a worldwide confidence is the variety of countries of origin of the existing students, so that we can safely state that the school provides an optimal environment for learning Japanese.
What is YMCA?

YMCA (Young Men's Christian Association) was founded in London, UK in 1844, and it now operates in 119 countries, and has over 58 million members worldwide. Based on the Christian ideal, the organization's goal in its activities is to aim at the development of children, youth, families and local communities, as well as creation of societies based on mutual help beyond the differences between races, nationalities, religions and genders.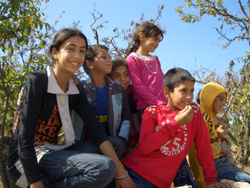 National Council of YMCAs of Japan http://www.ymcajapan.org/
The World Alliance of YMCAs http://www.ymca.int/