Japanese 3 month Course : Course Overview
※In order to prepare for renovation and repair work on the building, we will temporarily suspend the recruitment of students for the "Japanese 3 month Course" from April 2023 onwards.
Further information
Admission eligibility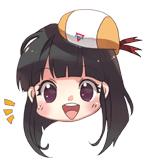 Valid Status of Residence (Spouse, Residence of Family, Working, Training, Working Holiday, etc.)
(Otherwise intention of obtaining such visas) Students must be more than 18 years of age.
About Japanese 3 month Course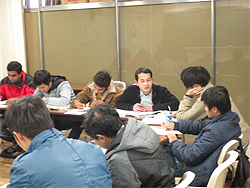 The YMCA language course aims at successfully passing the Japanese language qualification test for those students who plan to enroll in a Japanese university, graduate or vocational school.
A 6-months to one year regular course offers basic Japanese conversation, reading, and writing that covers a wide array of subjects instructed by experienced instructors.
Classes meet 5 times a week (20 hours). Moreover, the YMCA language course has a unique "volunteer tutors" program to assist students with the Japanese language outside classroom.
We welcome admission to and observation of our courses at any time. Please feel free to contact us.
NEXT>> Curriculum